What are we supposed to do when Mother Nature plays games with our wardrobes' hearts?
This weather!  Sheesh--just remember, Sunday I was too cold in tights, a turtleneck, a jacket, and more to make it 15 min. down the street.  
And here I am today,
in a t-shirt and chiffon scarf!
I am an avid weather follower; even so I am never prepared come morning time.  I find myself scurrying around gathering up odds and ends, throwing on this necklace or that scarf, just so I can make myself look as if I tried-even when it's a half-hearted attempt.  
*Black studded vest-Aryn K
*Grayish-green t-shirt-Forever 21
*Dark denim skinny jeans-Uniqlo
*Bronze octopus charm necklace-a boutique in Cleveland
*Gold hoop earrings-Forever 21
Put it this way, if you're going to live in skinny jeans 95% of the week (as I do obviously), it's necessary to put a little effort into it (because I work in the fashion industry where people DO notice regardless of the office policy on dresscode).  
Today, my "effort" came by way of the studded vest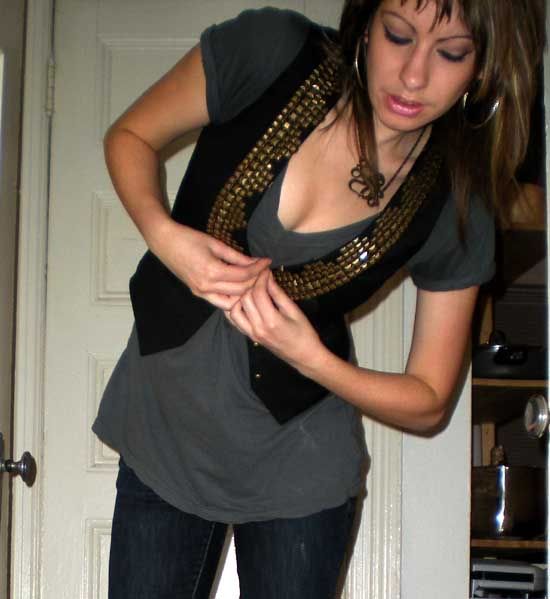 (Side Note: The VEST is a prelude for an upcoming "FAVE RAVE", so please check back soon.)
And a little extra fun with the make-up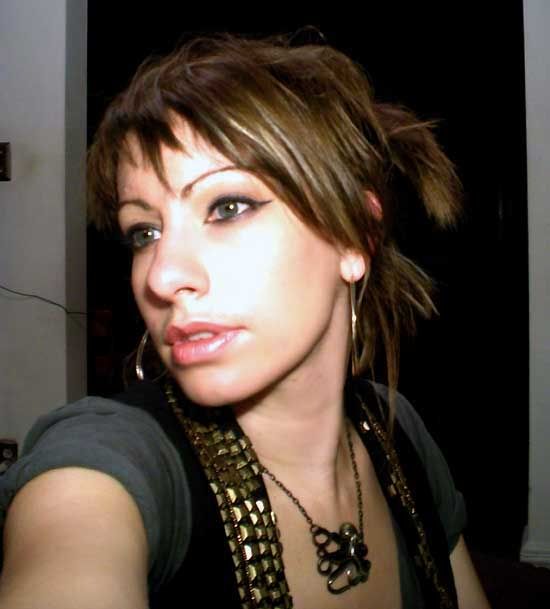 "Fun" as in I played around w/some liquid liner, berry hues, and pale pink lip.
I do like to change the eye aspect on a daily basis, who wants the same boring taupe/neutral shadows with "nice-girl" gray or chocolate liner everyday???  NOT I!

(Personal Curiosity:  Do your eyes change colors/pick up tones, based on what you're wearing?  Notice, my eyes match my t-shirt; this has been the case with me since I was a little kid)
So, when dressing casually on an almost daily basis (
if you're anything like me
), how do you put a personal twist on the attire to add that extra little "effort"? 
 I need some ideas.....