Let me start out by warning you
this is one of my most TAME
(read: boring)
WEEKEND REWINDs
Just when you thought you knew me, and you figured my quirkiness was just a little something-something, I blow you away with my
INSANE INFATUATION W/THE PARANORMAL and ALL THINGS GHOSTLY!!!
(Oh boy, do I have a story about the time I was a member of the National Ghost Society-I'll spare it for another time)
This is the group of friends (above), minus the BF who's photographing our ghastly attempts at being "scary", that joined me on the Ghosts of NY walking Tour.
It was a cold, rainy
(
and therefore who can be certain what's an orb, and what's just moisture?)
evening.  Lot's of wind too, so I bring you a half-ass outfit on my part:
*Black wool coat-Kenneth Cole
*Black cowl neck sweater-H&M
*Gray leopard print leggings-Forever 21
*Black leather boots-Anne Klein
We started out in the East Village, with tales of Peter Stuyvesant (AKA: Peg-Leg Pete) and his said to be ghost that haunts the ground and vault (where his tomb is located) of St. Mark's Church in the Bowery.
What the heck is that thing floating by his chest???  Yeah, freakin Scary!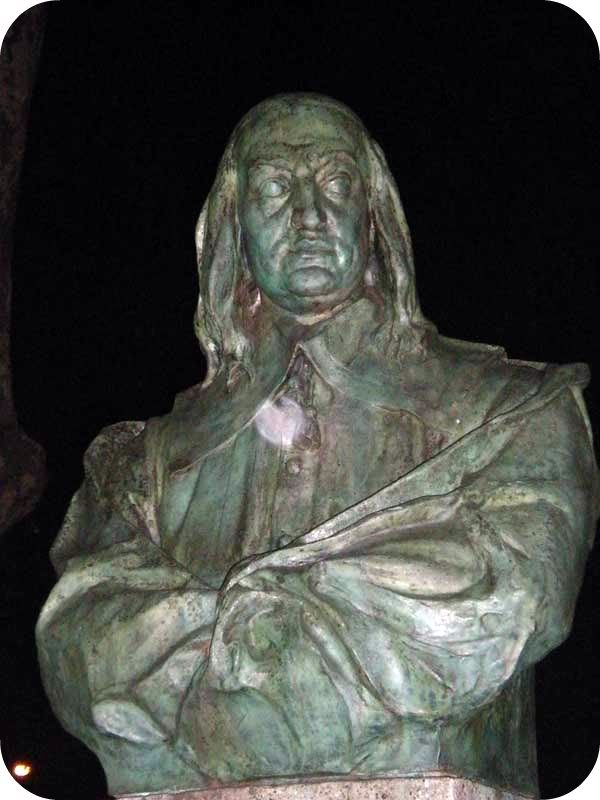 Then onward to the Merchant House, 
boasting to be the most Haunted House in the city!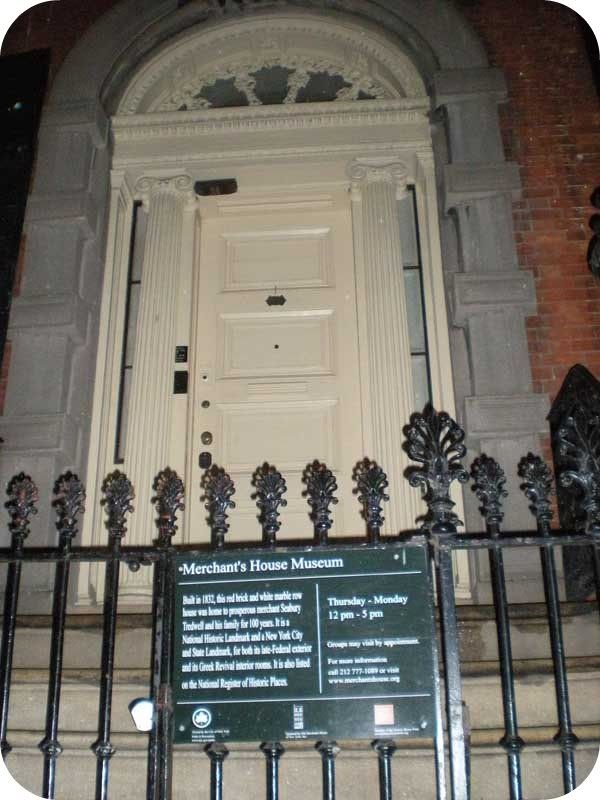 Several stops throughout the evening revolved around
Edgar Allan Poe
.  This is his nicer of the homes he owned during his lifetime.  It's been said sometimes you can still see him in the second floor window, writing by candlelight.  Ummmm yeah, SCARY again!!
And my favorite stop of the evening,
Washington Square Park, where thousands upon thousands of people are buried beneath.  
Truly a hotbed of paranormal activity, I will indeed be going back to see what I can stir up.  For now, I just have to wonder why, if these are raindrops, they're travelling upwards???  Yeah, that's what I'm thinking too, SUPER SCARY!!!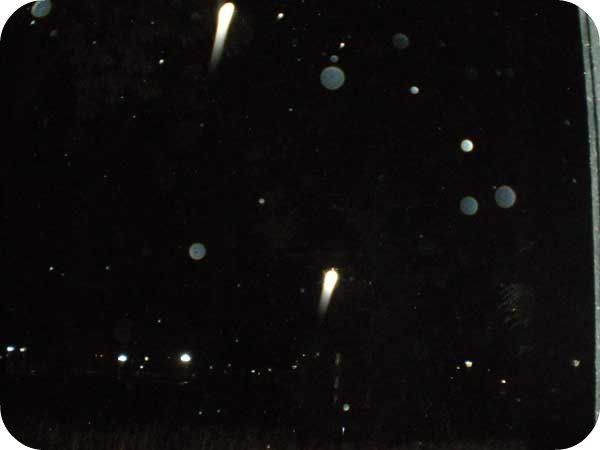 If you want some more scary things, check out the rest of
my posted photos
--some of it's kinda wierd!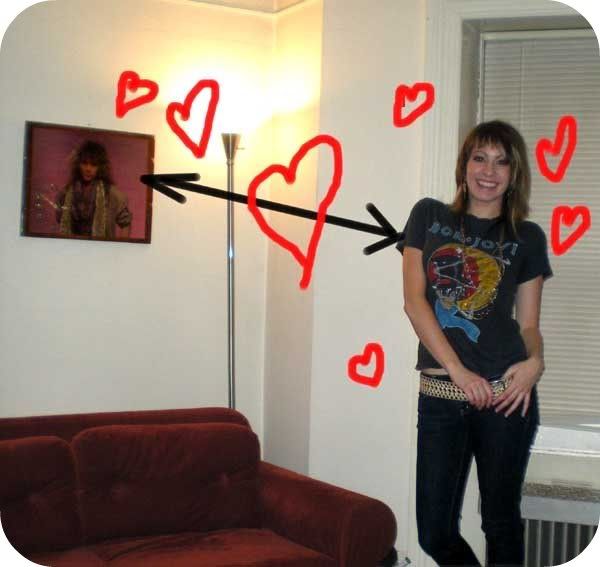 This is where the rest of my weekend gets pretty dull.  (umm clearly)
I mean I'm lovin' me some JON BON JOVI
!  Who does that?
Ok, so after my short homage to Jon, I had to get back to things, and actually get out of my house.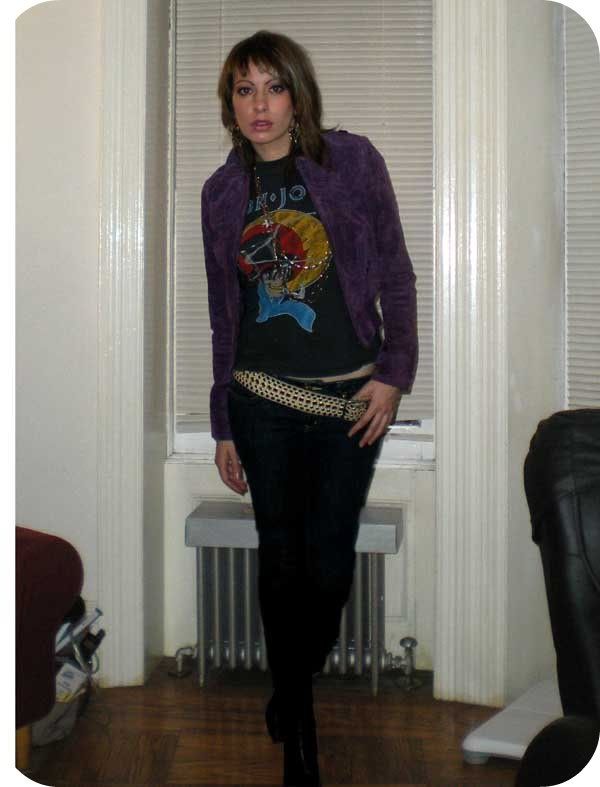 *Black vintage Bon Jovi t-shirt-gift from ex bf (and he found it on Ebay)
*Blue skinny jeans-Uniqlo
*Black leather booties-Daffy's
My main issue of the day was to
try on my entire Halloween costume
and figure out exactly what I was going to have the tailor's do to fix it up to my desired look.  (I like to go into the tailors' with a knowledge of what's being done, and letting them know, that I KNOW, how to go about it--just I'm too lazy to do it myself.  This way they cannot rip me off, and they cannot give me something I'm not expecting.  We're all on the same page).
Unfortunately, my desired look does not include the "capri pant" shown below (this is all I can show you or else you'll completely guess my costume)...I'm just too tall for the vinyl leg, and I cannot take it back!!!!  
(And let me tell you, it's a 1-piece, so if the leg is too short, you can guess the torso is pretty ill-fitting as well.  Oh great!)
The one good thing about Sunday, I managed to pull out a sweater from the bottomless pit known as my "sweater basket".  It's a sweater I always forget about, but never seem to let-go when I do my closet clean-out about once a year.
I
found this little bit of "holiday goodness"
(yeah a bit to holiday-ish for October, but heck who cares?  It's sparkly!!!!)right after Christmas at H&M; it was
on sale for oly $4.90!!!!
 Heck yeah I was gonna buy it!  That was two years ago.  I think I wore it around my sister's house on Christmas Day last year.  And for the second time, I wear it here, on Laundry Day.
*Ivory sweater w/sequin bow detail-H&M
*Brown felt and suede wedge boots-random Italian Sample Sale (don't remember)
And now, Sunday is almost over (11 minutes to be exact), and I must work tomorrow :(  
That was my weekend; now how about yours????