I almost forgot that I started this little
Vintage View
segment sometime ago.  
It seems forever since I've worn one of my blog-worthy vintage items.
 Or at least one that I personally get really REALLY excited about.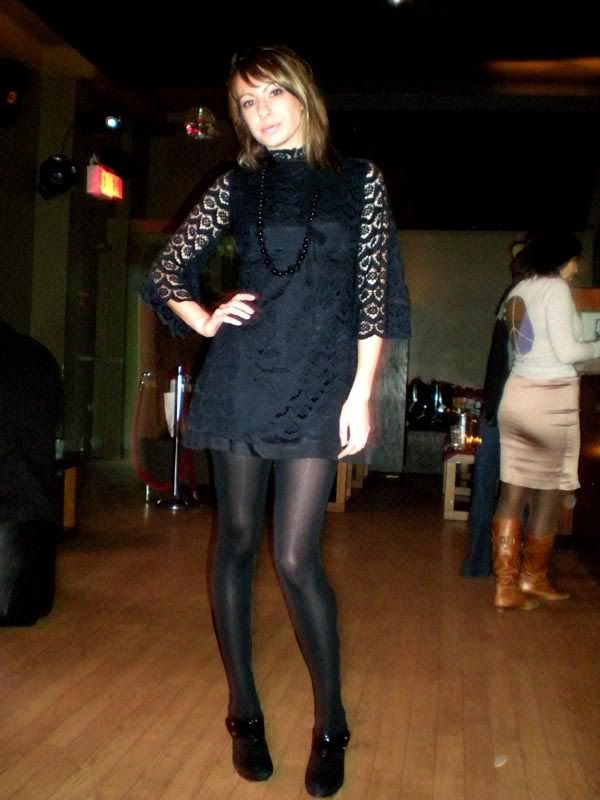 *Black lace vintage dress-Thrift Store (Village Discount Outlet)
*Black/Blue feather headband-Forever 21
*Black necklace-Forever 21
*Black suede shoeties-BCBGgirl
s
The reason I'm so excited about this dress
(or should I call it a tunic?  It is, afterall, a bit on the side of SUPER-SHORT!)
is because I just LOVE LOVE LOVE it!  It's one of those hidden treasures you find smushed between other random mothball smelling items at the thrift store.  
You pull it out because the texture just kinda calls you to it, and angels sing....It's THEE perfect dress.
Or would be if it had a zipper in it!  Being a handy fashion girl, a missing zipper is nothing!  To me, a missing zipper just means a $0.35 pricetag!  Yes, can you believe that?  It was cheaper than a late-nite run thru Taco Bell!
(Not that I've had one of those since my college days...Taco Hell makes me ill).
Lucky for a "charming" girl like me, one of the kind sewing ladies at work installed the zipper for me with ease.  I chose a 20" exposed metal zipper, as you may remember from my
"INTERVENTION"
post(s).
Anyhow, is the dress not perfect for a party, or what?
And a party is exactly where I ran off to.....
a KENSIE PARTY!
 (here's where the post gets good)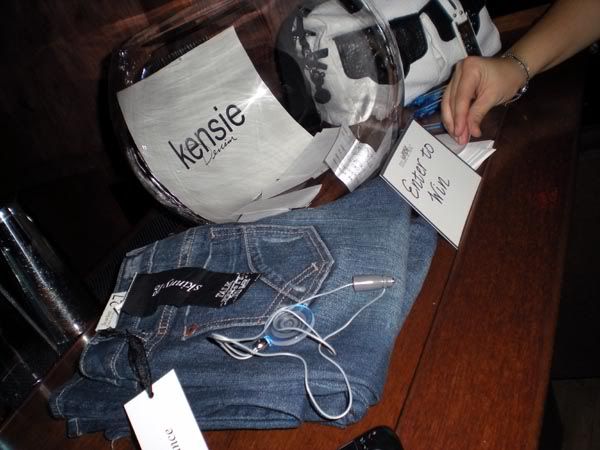 Kensie has a new denim line!
And I entered to win a new pair of jeans...although I'm fairly certain it's safe to say I did not win.
It was held at
Velour
-located in Chelsea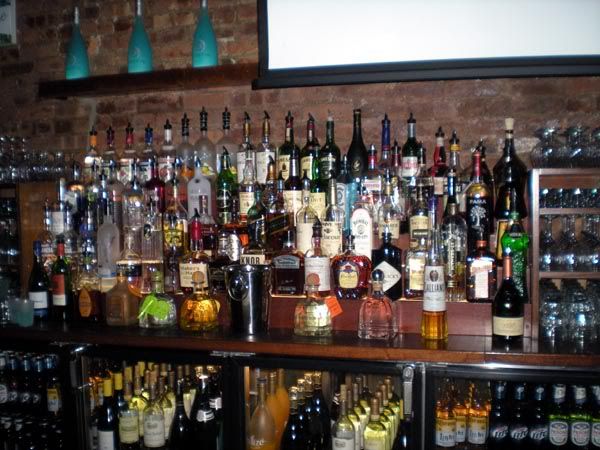 Did someone say, "OPEN BAR!!!"??
 Why yes they did!
And of course, without my buddy
(Raddest Kensie Gal EVER!) 
Mel, I would not have known about any of this!  And a shout-out is in order to her coworker, Lizzie, for party/job well done!
________________________________________________________________________________________________________________
I left the party kinda early, but it was a weeknight, give an old lady a break!  I got home-ran inside- barely containing the excitement of scoring some LOOT!  

I will, without shame, admit the swag bag was where the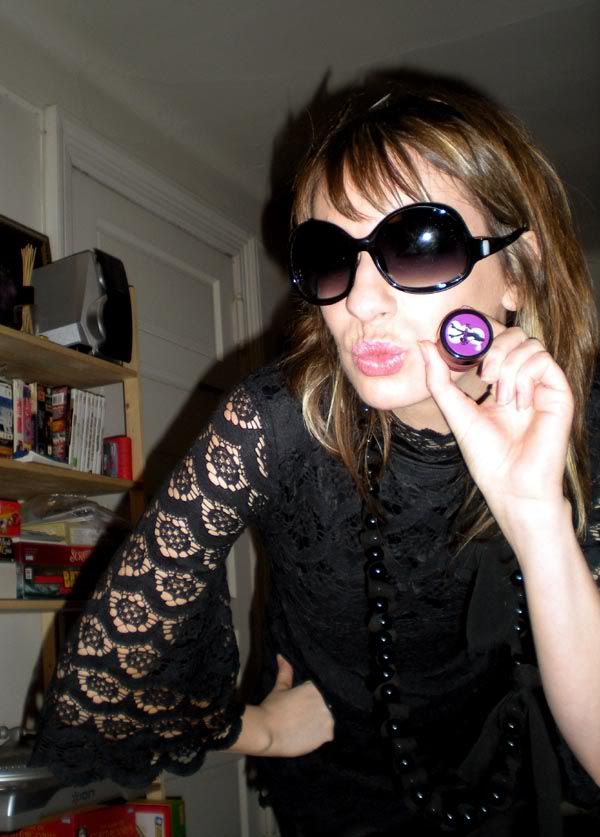 I scored a new pair of sunglasses from their collection launching in February 2010!  
And some yummy flavored Watermelon lipgloss
(it's possible I've EATEN half the pot already!)
And maybe I'll "bling" out my house keys w/my new little Marie Claire charms.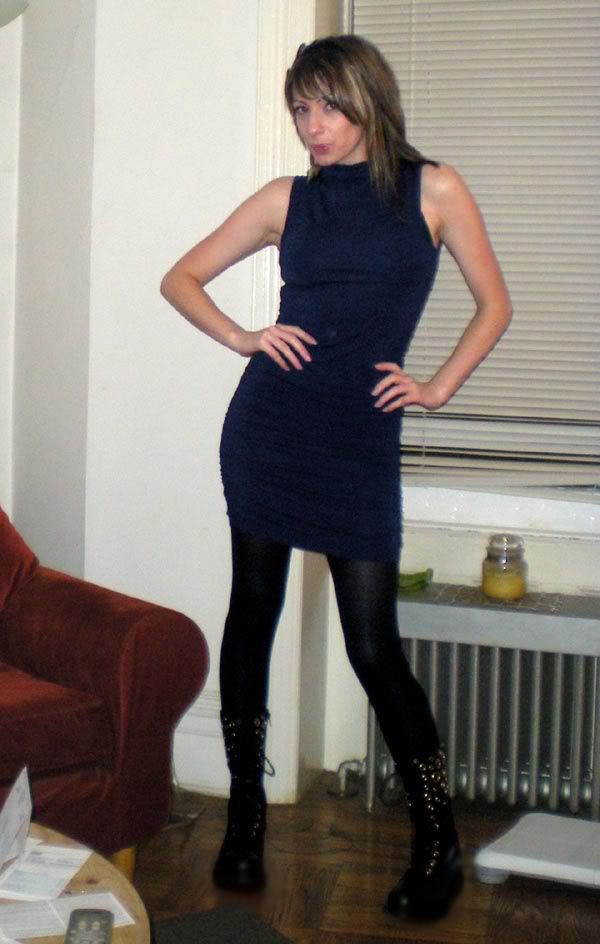 And when all else fails maybe I can be a back up dancer in an early 90's Sir-Mix-Alot video...
because I got this Kensiegirl dress/tunic that's SKIN TIGHT!  
(Very Body-Con, maybe a little too much so for my liking as I'm BUSTING outta this.)
I've got some plans for this new article of clothing, not to be worn as shown here. 
___________________________________________________________________
And oh what a lovely "fashionable" life I lead....
good times at industry parties, freebies, and my Vintage Dress!
  What more could a girl ask for?