You may have noticed I haven't had my typical "
Weekend Rewind
" up here in a few weeks--that's because it's officially gotten cold outside making me a bit antisocial and not as exciting.
This weekend was no exception.
Instead.......
I had myself a little SNOW DAY most of the weekend!
Because unless you're living somewhere warm, or you're not an avid weather follower as myself, then you know the east coast got slammed!
Yea for Blizzards! And I'm not talking Dairy Queen
(although that does sound delicious)
.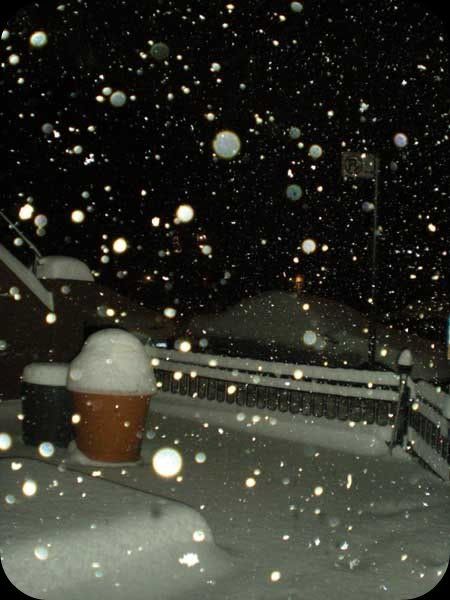 At 1:30am, Sunday morning, the snow was still coming down, lots and lots of it!
And I was bundled up enjoying a cup of tea...cozy and snuggly in a warm fleece blanket
(oh if only I had a
Snuggie
right about then life would've been extra grand!)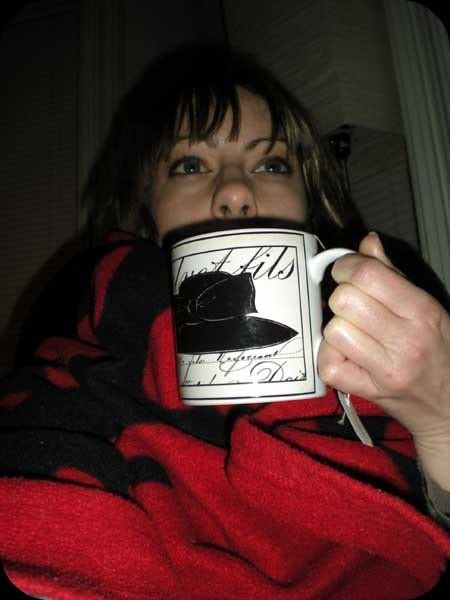 So with the current state of my city's temperatures, and the winter-time goodness all around me, I figure it's a good time to play catch up on one of my outfits last week and just how I throw myself together when the thermometer starts to drop.
I brave the outdoors by covering my outfit with much needed toppers:
*Black wool coat-Kenneth Cole
-And my cross-body purse to fit all the essentials
(you know, kleenex, chapstick, more kleenex)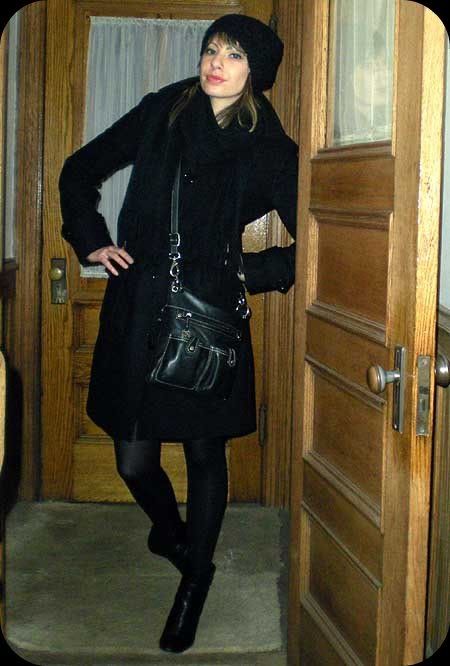 Underneath you'll find what's not yet the real outfit at hand, just a middle layer to keep me a bit toastier:
*Gray sweatshirt-Forever 21
Once inside, shed the coat, scarf, purse, and hat (except here because I have a horrible case of hat head right about now.) and there you go--
My not so bulky outfit in a climate that requires maximum bulk to stay warm.
*White v-neck t-shirt-Uniqlo
*Black body-con bandage skirt-Express
*Silver vintage necklace-Thrift Store
Now I have to rack my brains to do something similar for tomorrow...only this time, switch in the practical shoe to face the icy slush left behind on the sidewalks. Hmmmmm, this could be tough!