Sorry about my poor photo quality, but have I ever been one to have immaculate picture? no.
Really it's more the case of I don't know how you copy and paste an entire web page into blogger.
The real matter at hand is
Streetstyle.com
;I've been a member of the sight for a little over 2 weeks. It's very similar to the other style sites out there, although here I feel a bit more individualistic. Maybe because on Streetstyle my style is not the norm, not like Chictopia or Weardrobe where I'm easily lost in a sea of similar styles.
Whatever the case,
in 2 weeks time I got the coveted "Member Spotlight" position!
Woohoo.

Although I find myself to be a bit of a black sheep on Streetstyle, it's OK--I'm most definitly going to continue posting. Everyone so far has been really supportive and fond of my style decisions (except for say, maybe 1 girl....but we'll leave that be). So just as I find the other members' of Streetstyle to have refreshing style because it's different from my own, perhaps they think the same of me?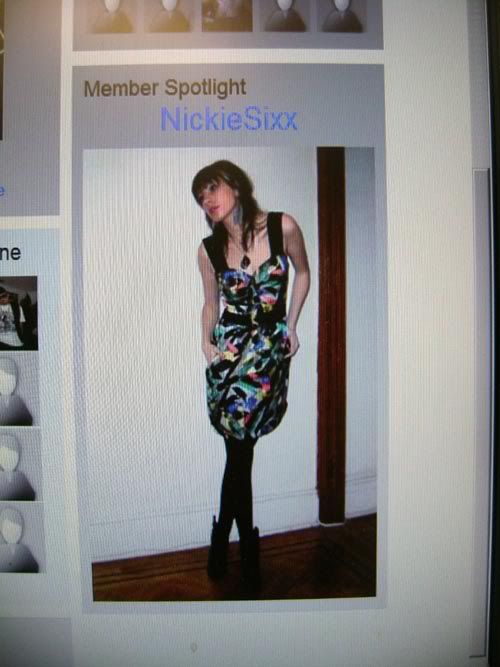 And now my day has truly been made!
Have a great weekend everyone!