A Staple Item--and for once it's not my skinny jeans!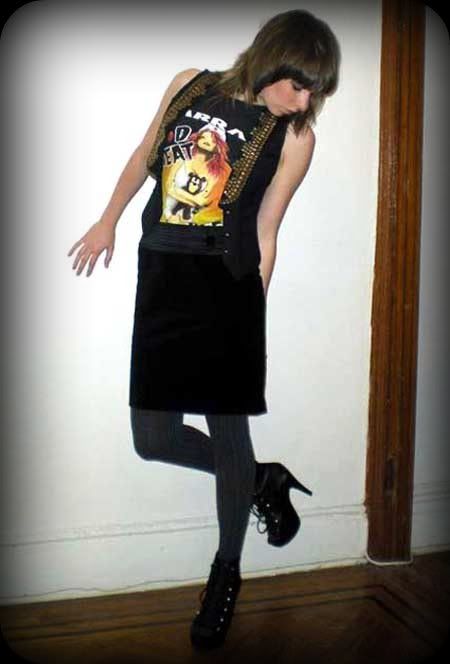 Oh no....I think it's better:
The Quintessential Vintage Concert Tee
This time around....it's my "Blood, Sweat, and Beers" WARRANT shirt!
(yeah...I've got some stories about them, I've vaguely touched on the subject of past "groupie" moments--all of which are G-rated I assure you--but we'll save that for some other time).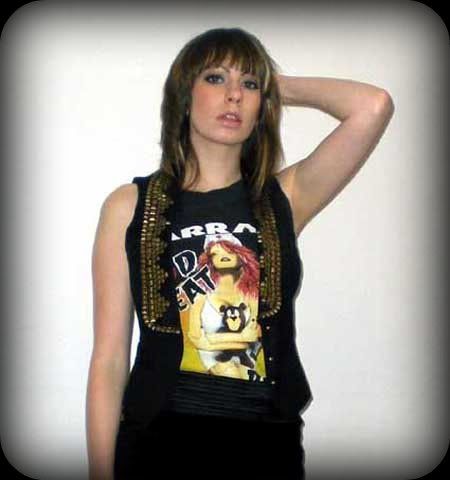 I've got my beloved Ohio Thrift Stores to thank for my plethora of rock t-shirts. While a few years back it may have been "the cool" thing for those hipster-types to
wear, those ironic hokey bands spattered across your body, I still think it's cool to wear said shirt when you genuinely LIKE the actual band.
And liking
(or
LOVING
in most of my cases)
the band on the shirt you scored for about $0.25 makes it all the better--or
FREE
in the case of this Warrant t-shirt
(thanks Nativio for donating your older bro's tees to me back in college).
And that's just the case with my 15+ tees
(

probably about 14 more than I actually need to own)
. While I could entertain everyone moreso by showing all my beloved shirts in one post, I'll spare you
(and my dignity, I've got questionable taste in music--since when is thinking Tommy Lee's freakin hot, THEN and NOW, a crime?)
. Instead, I invite you to keep your eyes peeled, from time to time check back, and see if you can spot yet another concert tee I'm sporting
(rest assured I'll be knowing 90% of all lyrics to their songs!! Do you need me to sing "Cherry Pie" to prove it?).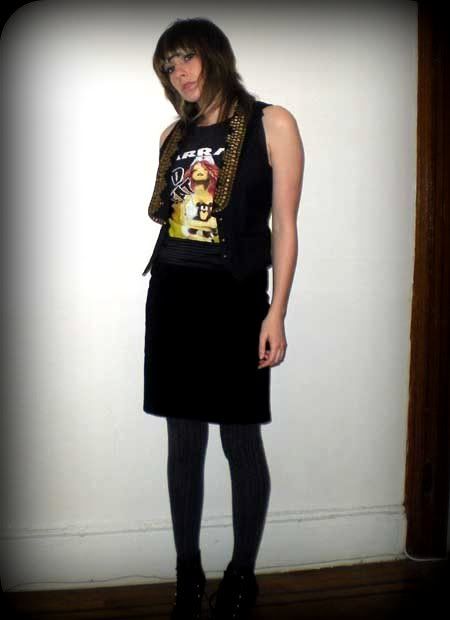 Wearing:
*Black vintage WARRANT concert tee (diy)-from friend
*Black studded vest-Aryn K
*Black velvet skirt-Behnaz Sarafpour (for Target)
*Black peep-toe lace up booties-Steve Madden
And if really you cannot wait to see what other bands I've added to this collection
(although I doubt that' s the case)
, you can look
HERE
,
HERE
,
HERE
.
While I clearly have enough, I just cannot stop. I will forever be on the hunt for the next best vintage concert tee!
(soooooo, if you come across a real gem and you don't want it--buy it for me, I'll gladly take it off your hands)
.