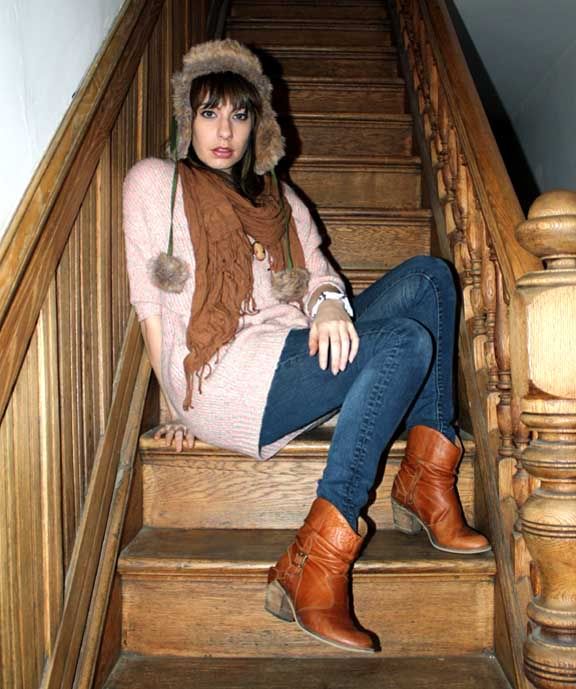 Here's the situation...
Or should I say, "THE SITUATION" for all you Jersey Shore fans out there
(yeah I watch it, it's freakin' hilarious! and trashy tv at it's finest!)
The weather guys every morning and every night have been promising me a warm-up of sorts here in the Big Apple.
But I have yet to feel any inkling of a rise on the thermometer.
It's still pretty darn brisk in NYC!
So, being that this outfit does not go well with BLACK,
(due to my orangey-brown accents)
it was not a good idea to pair my trusty black knit cap with this.
And therefore I dug down deep into my "winter gear bin", and this is what I pulled out:
Are these even acceptable to be worn anymore?
They were kinda big here about 2-3years ago...
you could see at least 10 people/day wearing them if not more;
To the point where I was a little mad at myself for even owning one
--kinda like I'd be upset with myself if I owned a pair of UGGs.
(yeah I said that...I loathe UGGS, like I loathe CROCS)
Wearing:
*Pink oversized sweater-H&M
*Really OLD skinny jeans -Uniqlo
*Brown booties-Steve Madden
*Vintage cameo necklace-Thrift Store