Just where is my silver platter-like serving tray....
Who needs a martini?
Ok, actually in all seriousness,
I am NOT persuading one to serve up cocktails when wearing this...
I'm just saying, it kinda lends that vibe.
At least I would completely adore having a dinner party of sorts, a festive holiday one at that.
Walking around, serving drinks to my guests, and looking shimmery and all hostess-cute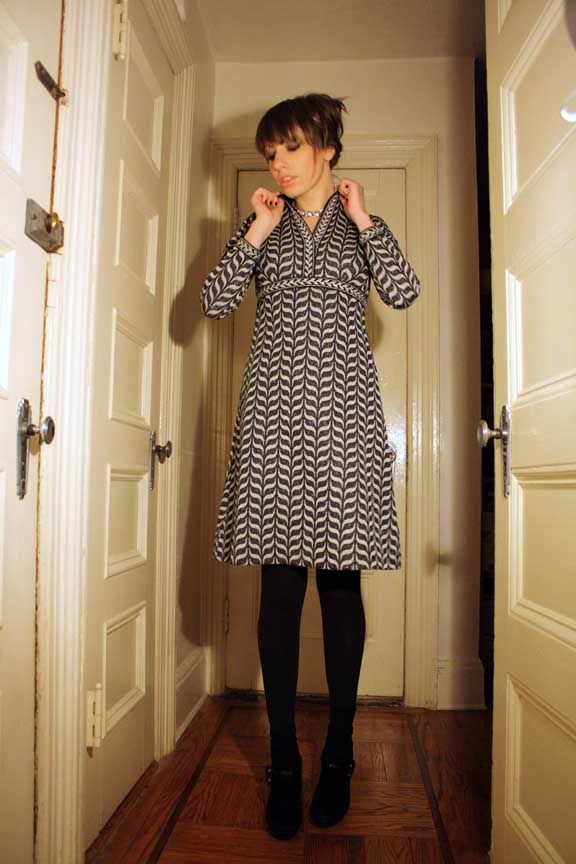 Perfect for a holiday party, a dinner w/someone special, and the many other ways I can picture myself wearing this.
Just where would this dress take you?
I paired it with a vintage silver choker, simple and slightly delicate.
It's important a dress like this be on display, not competing for attention with other items.
Looking back on it, I really wish I would've taken some detail shots of the dress
The dress was so pretty
--a hint of metallic adding just a slight shimmer to catch the light and really make you glow.
Sigh.....
Wearing:

-Buy at: Dusty Rose Vintage
Silver vintage necklace-Ebay
Black suede/patent-leather shoeties-BCBGgirls