Today I looked like One of the Guys...
I say that because I'm pretty certain my BF and I dressed within the same realm today, as in our outfits were probably 90% the same. Uhhhhh.....
Sometimes he wears off on me, classic style and all.
(its true, BF does not take nearly the time, effort, or chances that I do in terms of fashion, this classic look is a complete rip off of his everyday style; minus the skinny jeans tucked into boots.)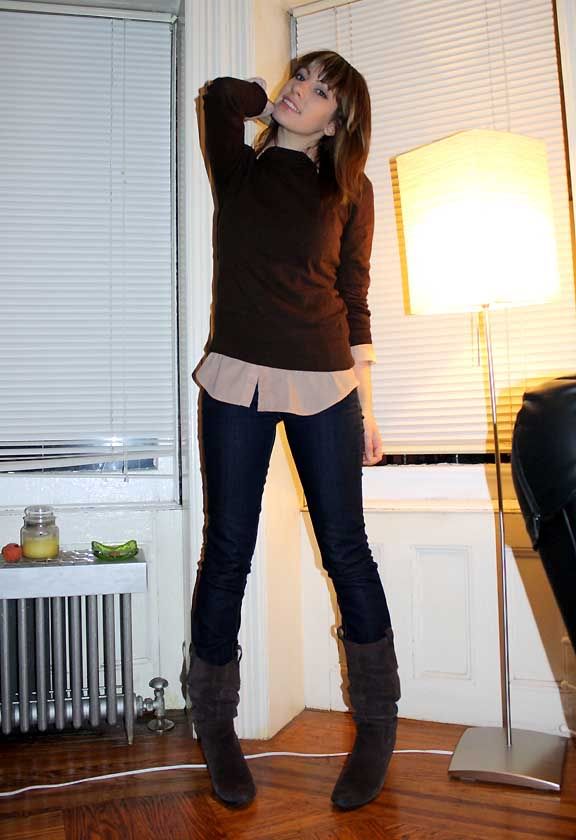 Wearing:
*Peach vintage plaid YSL mens shirt-Thrift Store
*Brown suede boots-Carlos Santana
*Gold vintage cameo ring-Ebay
(I think, can't remember)
I did take the time to add-on one of my cameo rings; I thought that might be a little dose of femininity that this outfit needed. I could've used some more accessories-but too late now.
Did I ever mention how much I adore cameos? Yes, for real...they come in a close 2nd to my vintage owls. It's the antique-ness, slightly gothic vibe, and the romanticism of each that really gets me everytime. I see one and I instantly want it!
This is just one of those items I couldn't resist: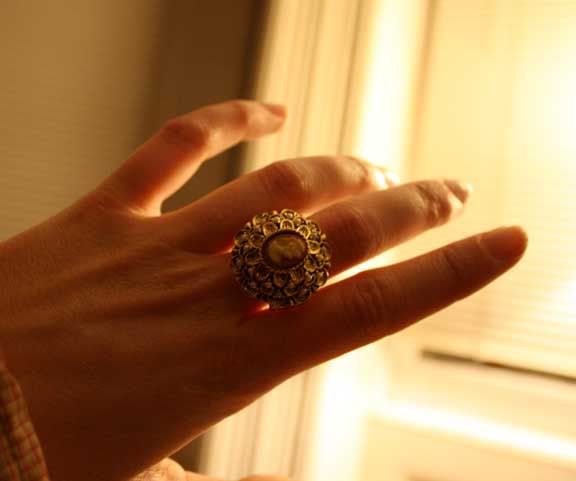 Oh....and some more fun random facts about my day
(you know besides me dressing like my BF and talking gibberish about cameos)
,
-I brought home my vintage owl necklace that
Clyde'sRebirth
scored for me on Ebay. Not to mention that she felt so inclined to send him with a little friend
(another owl!)
. I'll be sure to wear both soon
(not at the same time)
and to give her a well deserved shout-out
-I also got a package from
La Chouette en Dimanche
; lots and lots of makeup! All because I swapped a skirt with her. Who doesn't love loads of make-up? Certainly not me--thanks pal!
-And I stopped by
Other Music
after work to pick up a copy of
She & Him
Vol. 2--can't wait to go put it on my ipod right about NOW!
Later!