She actually had two awards on her blog at one time, and combined them into one list; so when nominated by her, I kinda just took the one I liked better.
Is that Wrong?
So, while I may not be "Haute"-there's no disputing a "mess"
By now we all know the drill--7 facts about me, then nominate 7 fabulous bloggers.
Well I'm on a big holiday kick right now, so I spent the majority of my day downloading more music to add to my Christmas Spectacular playlist--currently going strong at 61 songs!  
So, let's shake this up a bit, I've got nothing interesting for you other than my 
7 Guiltless
Pleasures of Today's Holiday Song Downloading :
(in no particular order)
1. Anyone that knows me should not be surprised, "
Blue Christmas
"=fabulous!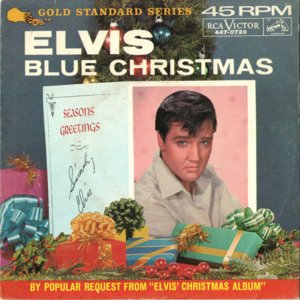 2.I I bought my first and last Mariah Carey song.  But c'mon who's going to argue with me?
"
All I Want for Christmas is You
" is a CLASSIC
3. WHAM! "
Last Christmas
", seriously!
4. Move over MADGE, Eartha Kitt's rendition of "
Santa Baby
" is sooooo much better!
5.  No surprise here--The Boss, singin' "
Santa Clause is Coming to Town
"
6. Jon Bon Jovi's "
Please Come home for Christmas
"--you thought his hair was outta control in the 80s, but WTF is going on here?  And Cindy Crawford!!!!
7. A quintessential MUST on any holiday playlist--
1964's "
Rockin Around the Christmas Tree
"
Later, I'll come back and add on my 7 blogger nominees...weeheeeeeeee!