One of the many perks of living in New York City is the ongoing plethora of sample sales!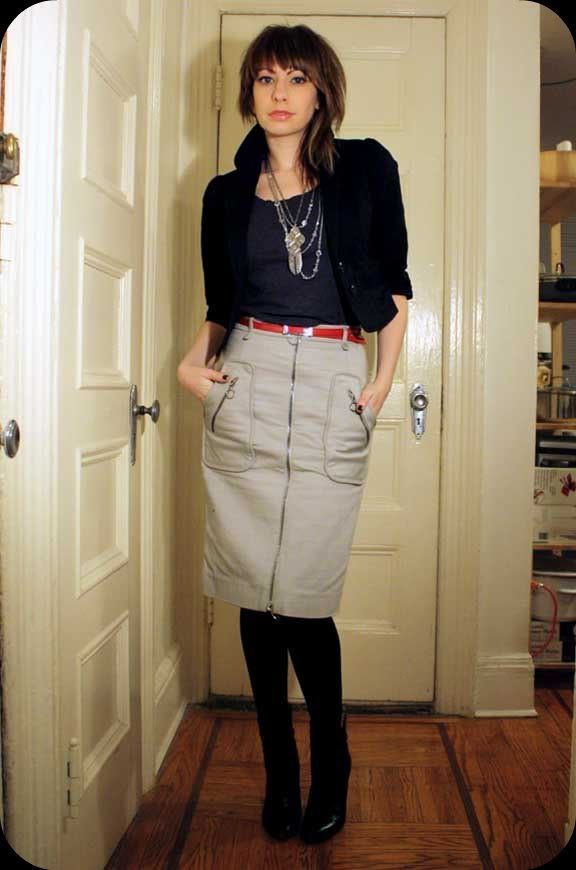 Lucky me, directly across from my office is home to a new sample sale almost every week.
So on one of those many occasions when I skipped lunch
(which doesn't hurt when considering I'm trying to squeeze into samples)
to do the sample sale jaunt, I came about this skirt: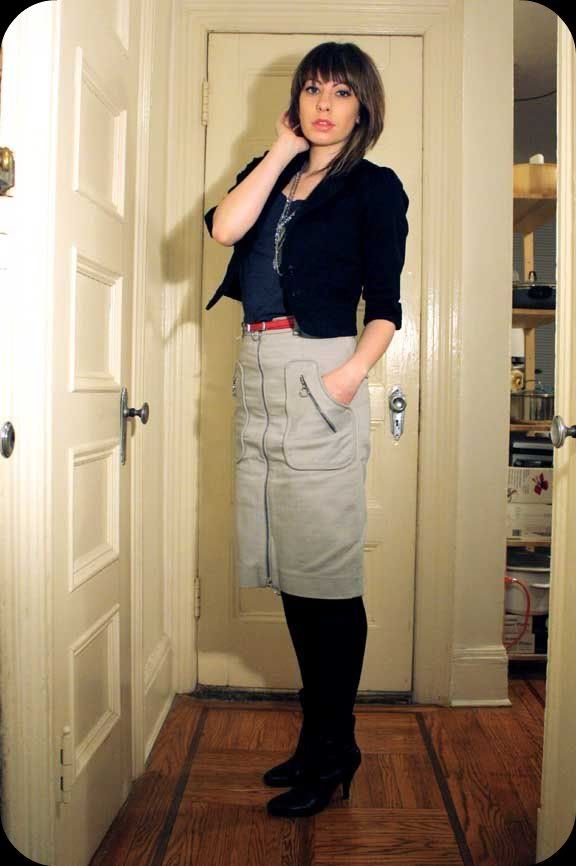 It's from
Mischen
. I'm not sure what their deal is these days, are they even still in business?
Actually, at the time I had never heard of the label, but why not give the sale a quick once over?
Good thing I did give it a chance, because I kinda like this skirt.
Two years after purchase and I still think it's pretty cool. The exposed zippers, the piping detail around the pocket area, the high waisted fit, and overall the casual style which we all know fits all too well in what's become my everyday life, ah yeah...it's a keeper.
Wearing:
Gray exposed zipper skirt-Mischen
Multi strand chain necklace-H&M
Silver vintage necklace-Thrift Store
PS--Everyone, have a great weekend!!!!