Still on the subject of my cahoots with Dusty Rose Vintage...
A SOOOOOOO CUDDLY, yet super chic 1980s Sweater Dress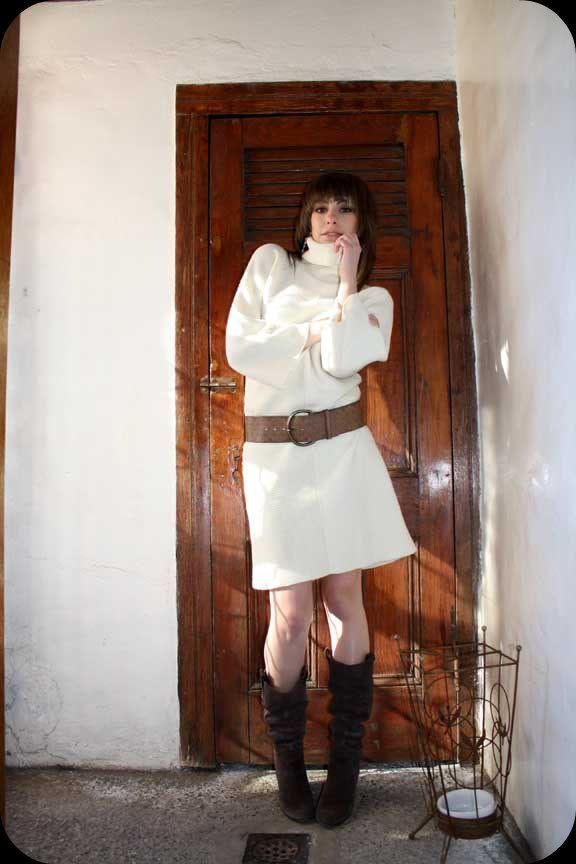 While to some this may not seem like a typical go-to piece for me,
I'll have you know--it can be just that.
On occasion, I find myself veering toward a very classic, kind of all-american look.
This usually happens during the chillier winter months when a nice chunky sweater allows me to jump back in time to when I actually used to dress like that everyday of my life.
(think midwest 15year old, Friday night football games, blonde high ponytails with white ribbons--that was me)
.
So while personal style changes, a comfort from nostalgia will always be there.
This dress is a more grown-up version of that All-American girl I sometimes remember being.
And this my friends...its why I enjoy a nice piece of classic goodness such as this sweater dress!
I think it would look amazing with a pair of riding boots, spending time in the countryside, a few herding dogs trailing behind at my heels.
(Or maybe I'm just conjuring up visions of a Ralph Lauren ad, or a leisurely life worth trying out)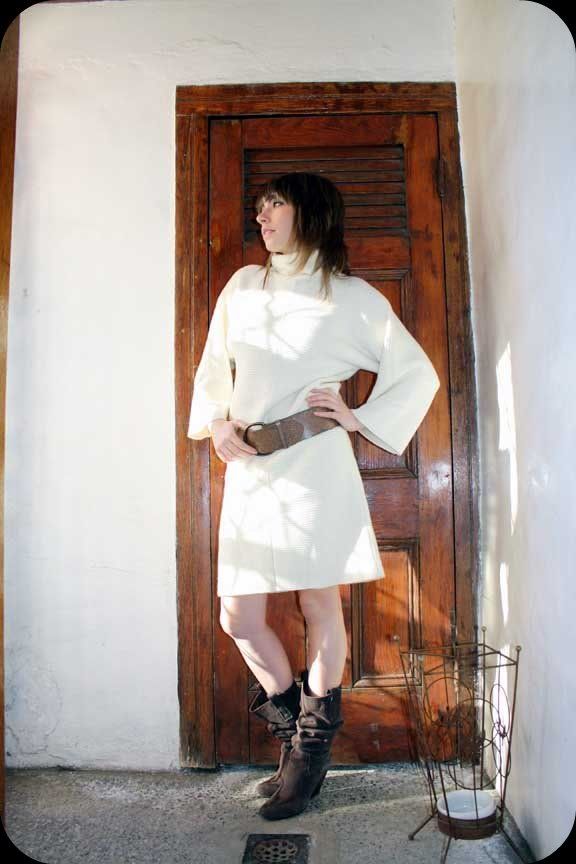 All I can tell you is this dress is worthy of some serious favoritism in a girl's winter wardrobe.
Very easy, and very perfect- classic, clean, simplistic chic!
Wearing:
*1980s cozy cream sweater dress
*Brown suede boots-Carlos Santana