Once upon a time
(about 2 years ago)
I made this ornate piece.
What started out as a neckline detail on a dress I designed at work, later turned into a lovely bib necklace that I can call my own.
I spent several hours hand sewing each bead, each bit of filigree, and each delicate feather into it's random positions and the final result was something I've been longing to own since the day I created it.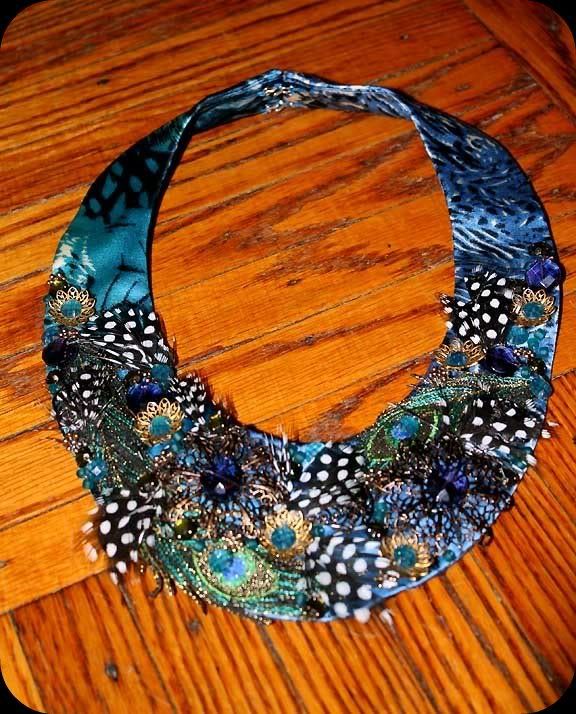 Finally, after many season's failed attempts at putting the dress in our collection, my boss gave me the go ahead to drop it.
(When an item is dropped, that means I put it into our warehouse and buyers that come in can just purchase it at off price- like a sample sale of sorts.)
To that I exclaimed,

"Can I have this neck piece? I've been dying to own it for years".
He reluctantly agreed, for whatever reasons, but he agreed nonetheless.
I took it home, and immediately I knew what I would wear it with. And wear it the following day at that.
And the DIY bib necklace was officially MINE!
I think it's the perfect statement piece for a simple basic tee, no?
And of course a bright colored jacket to balance it all out...and well, who am I to not wear a jacket with my t-shirts??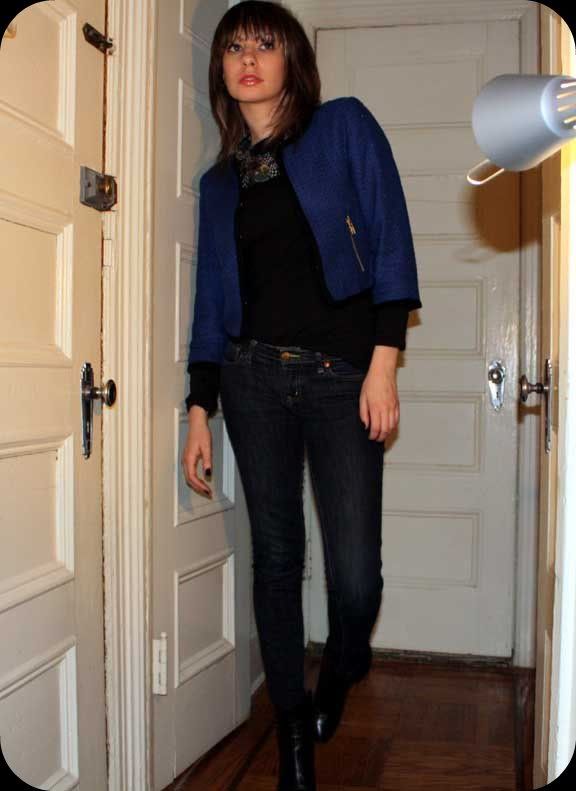 Wearing:
*necklace-my own creation