A few weeks back I entered this outfit into
Fashism's
"Rent the Runway" contest.
The rules were quite simple, just submit any outfit shot with a question, and you were entered.
(yeah, I can handle that)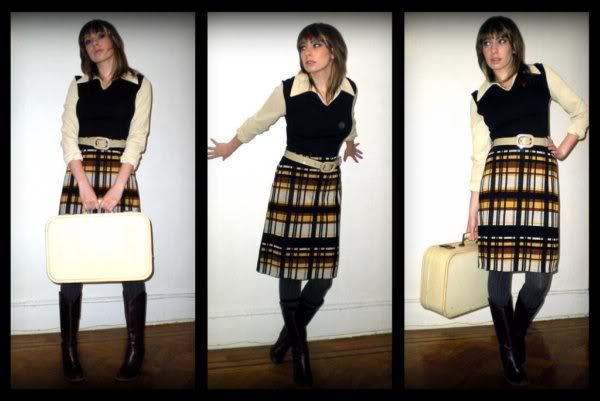 and believe it or not, I won!
Rent the Runway is similar to Netflix, only for designer clothing off the runways!
You can rent a garment for 4-8 days, it arrives dry-cleaned and ready to go
(they even give you a 2nd size, or a backup choice just in case the first one doesn't work out)
then just put it in the prepaid package and return it in the mail.
SOOOOO EASY!
(as I hear, the average rental cost is around 90%less than the designer's asking price, so my credit will get me started on what might become a quick obsession for those festive occasions that are far and few between--but at least I have this outlet to make sure I'm dressed to the nines anytime those events pop up)
So, wish me luck--I've got throughout the month of January to use my store credit
(as well as come up with someplace to wear such an item).
First I've got to take a peek at hundreds upon hundreds of items before I even begin to narrow down my choices.
But if I were to have to immediately pick just one thing, from one designer,
I'd probably satisfy my inner wannabe rocker girl and opt for a Balmain mini dress
(particularly from the Fall '09 collection, I'm still in love with them).
Ooooooh, do you think they have one?