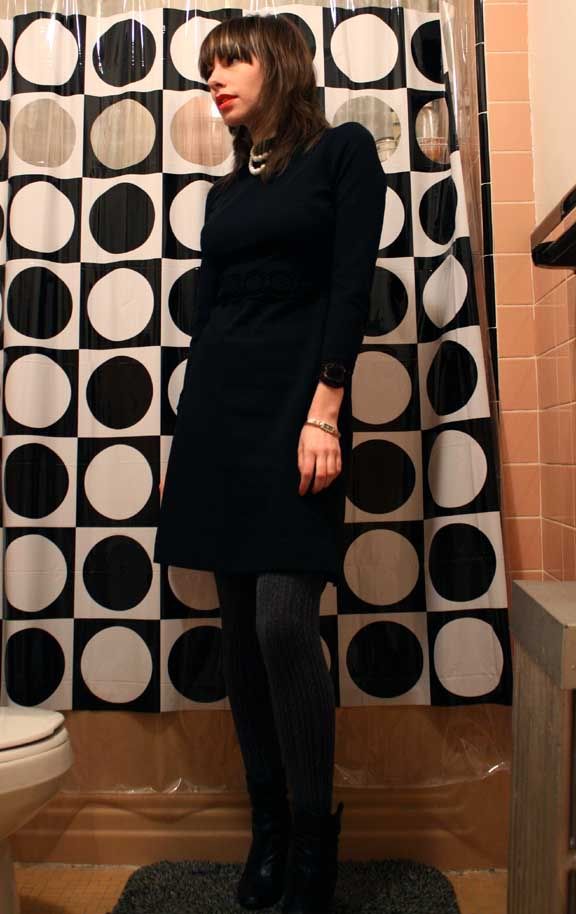 Pretty certain I've worn this before, but not sure I've actually talked in detail about it all.
It's yet again a fabulous find at the Village Thrift Store
(or Village Discount Outlet if you want the actual name)
in Ohio. I got this one not too long ago while visiting my BFF.
(BFF is not as keen on thrift stores as I am, but I really adore her for driving me there and waiting AND WAITING as I scour ever aisle and every rack--Thanks Pal!)
It's a pretty simple dress, just a pretty little lace trim and it's set to go.
Being that it's black, I can kinda make it classy, er Classic,
(or am I just puttin' the "ASS" in Class once again?)
or whatever one feels like doing with a LBD.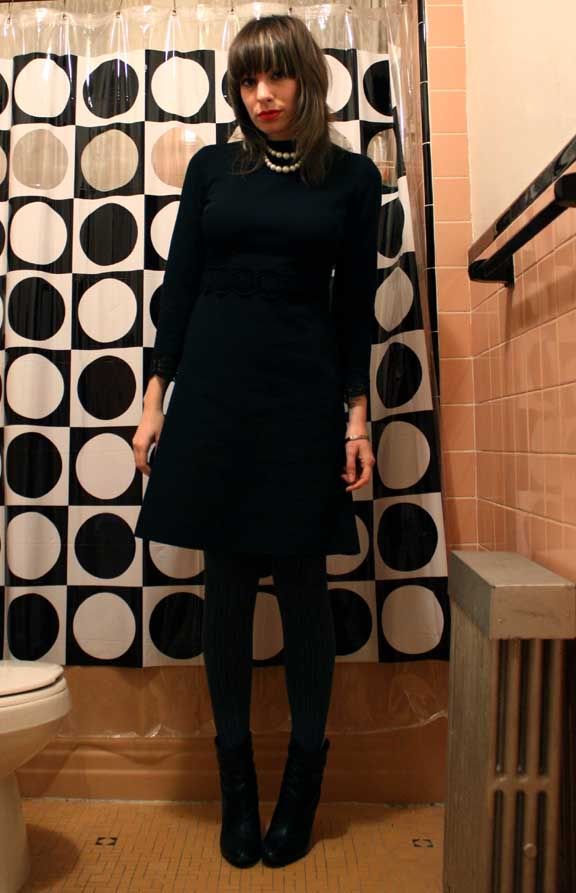 -Black vintage dress, Thrift Store
-Gray cable knit tights, H&M
-Black leather booties, Nine West
-Slender silver watch, X-mas gift
-faux pearls, Thrift Store
So today--it was on with the dainty watch
(thanks mom and dad for the xmas present-a style I would've never thought to pick out for myself)
, and as an afterthought I figured some pearls would do too
(luckily I followed the rule, "before leaving the house TAKE-OFF one accessory, they just really AREN'T ME!)
, and I tried the red lipstick trend I've been seeing in a lot of the fashion mags
(although it's a bit too harsh for me, hence why for the rest of the day I opted for my trusty
FAVE RAVE
--Benetint Lip Gloss)
.
And oh yeah--I'm in my bathroom; so what!