Ok, so I'm curious, what's your most fave rave of a make-up item?  
Or anything for that matter?
sometimes I cheat...
I've got to admit, I've got a thing for Benetint Lip Balm!
It's perfect for an inexperienced lipstick wearer as myself.
I'm no Gwen Stefani, so her signature red lips are not for me.
(I'm rarely even seen with full-fledged lipstick on this pout, guess I'm more of a gloss gal.)
Sooooo, when a girl wants a little more than a clear glossy shine, yet not an in-your-face hue, 
Benetint Lip Balm comes to the rescue...
-a sheer wash of color
-SPF 15
-a not so sticky/non-goopy formula
Really, what's not to love?  
(Especially when you're convinced all lipsticks just get all wierd in the corner of your mouth and create extra chapped, flaky-like lips
--oh wait, is that just me?)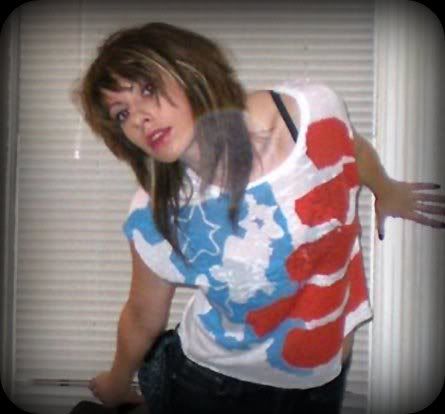 Now, let's not forget about the Lip Balm's older, initial hit of a sister...
Benetint's Rose Stain.
While this is a more potent punch of color, great for lips or cheeks, I'll keep to my lip balm.
Although, I strongly suggest you try it if you're of the braver sort
(

and really,unless you're living under a rock, seriously, who hasn't "sampled" it at
Sephora
?)
So yes.....clearly a FAVE RAVE in my life.
(now remember, tell me yours!  I want to rest assured I'm not the only one that gets overly giddy about gloss and girl stuff)
BTW, I'm almost out of my first pot...Yikes!
Lucky for me, back in the day, I scored a new one in my loot bag when I was at the
IFB party
.
Happy Day for me!!!!
Oh my gosh--I just realized I totally forgot to mention one of the very best aspects, 
The slight Rose Fragrance/and hint of rose-tinged flavor
(I know, who wants to taste roses?  Believe me, it's quite interesting-in a good way).