She's got an alligator bag, top hat to match
Dressed in Black on Black
She's got a Filipino girlie, she claims is her friend,
I tell you boys, you just gotta laugh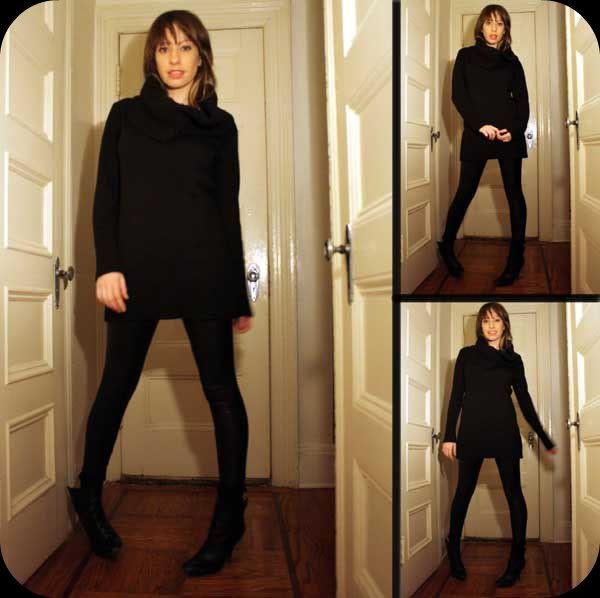 blah blah blah,
(ok just kidding, I would never sing, "blah blah blah" to this band's songs)
It's the same old,
Same Old Situation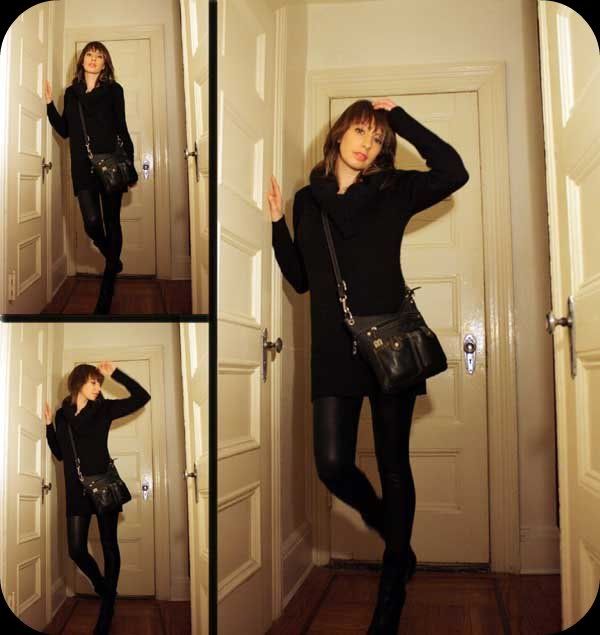 S.O.S
--still really cold outside,
--still going to my basic black since it's fast and easy!
No problem though, black is fine as long as you mix lots of textures to add a touch of interest.
And living in NYC, black is the norm.
No one will look at you and think you're dreary, depressed, any other connotation black denote.
Wearing:
-Black chunky cowl neck sweater-H&M
-Black liquid legging (is that a term??)-Forever 21
-Black leather booties-Nine West
On another note:
I trimmed my own bangs after seeing these photos
-I mean look at the scraggly string mess I'm sporting here!
("DIY Fring Trim" Outcome=Not Bad, proof will be seen in future post)
And on a 2nd note:
What's up with my squinty eye lately?
(we all know no one's face is perfectly symmetric, but seriously...
can my small eye stop getting smaller and smaller?
I'm going to start looking like Sloth from Goonies before we know it.)
I'm out--Saturday night with no plans but a blanket, my sofa, and Charles Barkley hosting SNL.