Sorry, no real good outfits this week so far. Maybe Saturday?
Yeah, that sounds good.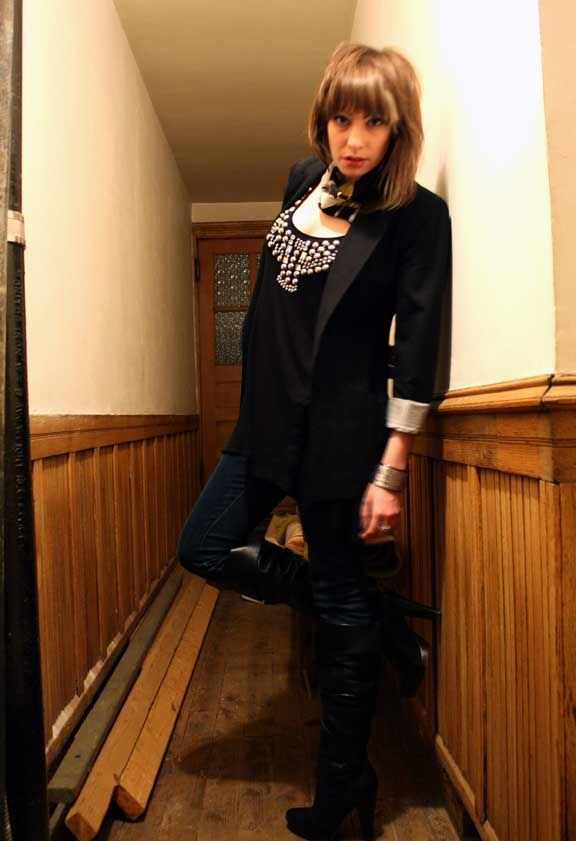 Really though, I must blame it on my fatigue.
Those deep-set lines under my eyes (some call them bags), that's me needing some much needed rest.
A little recharging of the batteries if you will!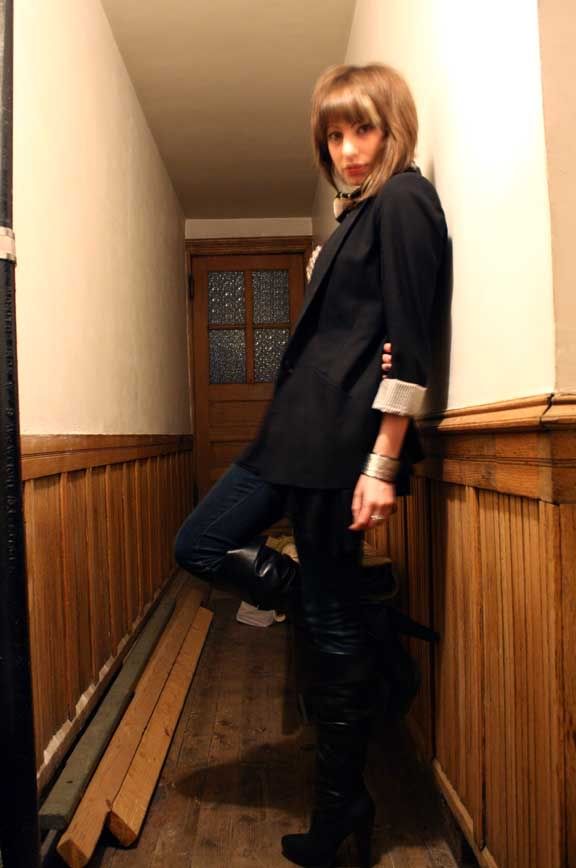 Honestly, I could benefit from a relaxing Friday evening at home tomorrow.
And then a nice sleep-in fest on Saturday.
But, not gonna happen. Ok Saturday sleep-in fest, yes that will happen.
Tomorrow evening, I just got news that a college friend from way back when is going to be in town--better yet, she's in town looking for housing because her little family she's made has been relocated! What....does that mean a long lost friend is moving to my neck of the woods?
Yippee!
So yes, tomorrow evening I will most likely meet up with not only her, but another friend from back in the day that's going to be with her. Oh lil' reunions like this are what makes me so happy. Something like this, I'm totally more than willing to lose a little more sleep.
Ok, so the deets on today's outfit goes something like this:
*Black boyfriend jacket-Zara
*Black studded knit tunic-I.N.C.
*Skinny jeans-Uniqlo
*Black boots-Jessica Simpson
*Silver sequin cuff-Wet Seal
*Printed silk scarf-Forever 21
*Silver vintage ring (not really visible, darn)-Antique Store back home
So let's hear it for the fact that tomorrow is FRIDAY!
Woot-Woot