well I went and won another giveaway too!
Heck yeah you better believe I'm going to enter that.
I'm all over it.
And low and behold on February 19th, my name was drawn!
Sophie had paired up with Natalya from
Natalya's Studio
for this great giveaway.
Natalya makes really nice custom knitted, crocheted, and felted designs--
If you haven't come across Natalya's handiwork,
really what are you waiting for?
I just saw tonight, she has the cutest little egg cozy's just in time for Easter!
-they look like little knit sockhats for your hardboiled eggs
-Or there's even some rabbit ears for the eggs too
-Seriously CUTE!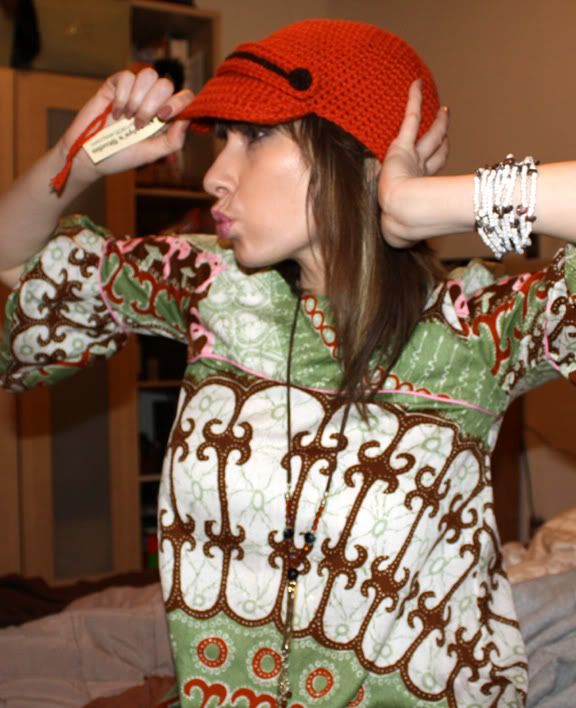 Back to the cap though...I just want to say a great big thank you to both Sophie and Natalya.
You girls are both awesome, I love reading your blogs, and thanks so much!