My weekend was exactly as I had envisioned it to be.
Saturday turned out to be the perfect NYC day
A day I was in great need of, a day that means Spring is right around the corner, a day to remember even when really nothing out of the ordinary occured.
The only plan was to meet up around 12:30pm to browse the
Brooklyn Flea
,
since it's winter-time the market has been located indoors
at the beautiful Clock Tower in Ft. Green
(unfortunately I did not think to snap a picture of the actual flea market well underway, instead I borrowed this photo just so you can see the gorgeous interior, this was a treat in itself, the shopping/browsing was the icing on the cake)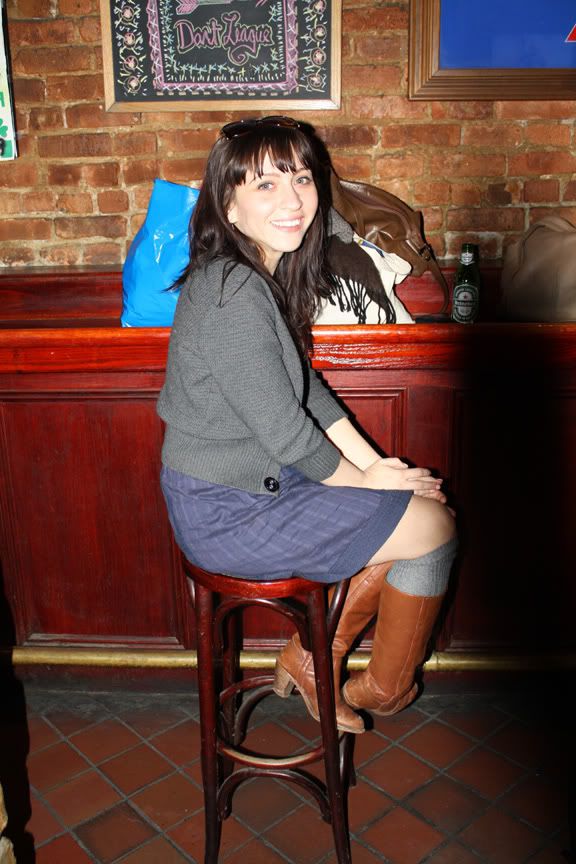 Those who chose to partake in the awesome day were Mel
(above)
and my good friend/former roomate, Bridget
(below)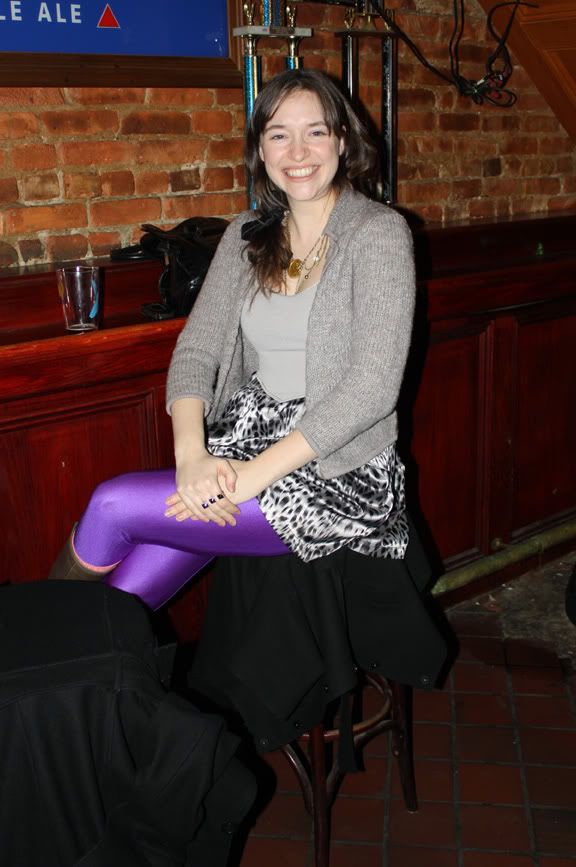 And ME of course!
I'd like to think we were quite the fashionable, uniquely stylish, trio that day.
Everywhere we went it seemed as if someone took notice,
-whether it was the questionably crazy man on the sidewalk that nearly lost what little wits he had left when he was enamored with Mel's beauty;
-or the nice vendor at the flea market that complimented my tights,
-or the patrons at the bar that all wanted to give up their seats, have a chat, suggest beverages, or encourage me to put quarters in the juke box
Of course, I don't consider a day to be much of a day unless there's some cocktails involved,
(ok that's a lie, I'm not a drunk I swear...just saying, some nice strawberry 'ritas being poured in my presence, in the company of friends, at the much beloved Burrito Bar is quite the way to go)
and pretty much after we lost our attention span at the flea market, the rest of the day involved just that--cocktails!
YUM
Delicious
And down right hilarious!
(seriously, the old man bar we ended up at, they could stand to raise the price of their beer just slightly--you know, in order to afford a proper poster? Although, this is actually the way I like it, clearly a bar I am meant to frequent--Puttin' the "ass" in class!)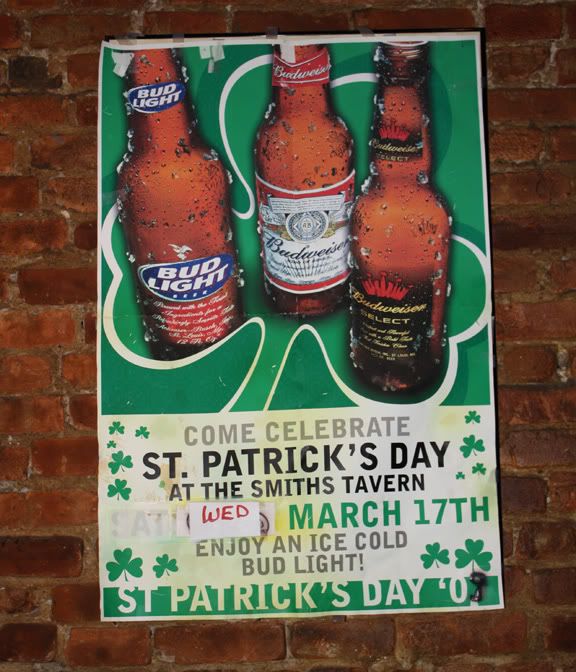 Oh, just a great day all around...
The weather was awesome
(all weekend long actually)
,
The friends were fun--after all I hadn't been out of the house in nearly 2 weekends,
And the flea market finds were quite excellent
(they'll be worn by MOI before too long)
.
So when I say it was the perfect NYC kinda day, I mean that tenfold!
-It was that sorta "first day of spring let's spend it outside all day long" kinda day
-That "let's have no plan and see where the day takes us" kinda day
And that is the essence of NYC in the spring/summer!
(So I'm thinking, if I can have that kinda day in early March-just imagine how much fun the actual Srping and Summer are going to be!!!!)
*Brown turtleneck sweater-H&M
*Peach vintage YSL menswear shirt-Thrift Store
*Blue denim shorts-Forever 21
*Ivory leopard print tights-H&M
*Camel color scarf-H&M
*Brown suede boots-Carlos Santana
*Brown tortoiseshell sunglasses-Old Navy
Somehow every single shade of this outfit worked together, tied in to another piece, from my hair color down to the polish on my nails.
-This matchy-matchy matchiness is very VERY unlike me.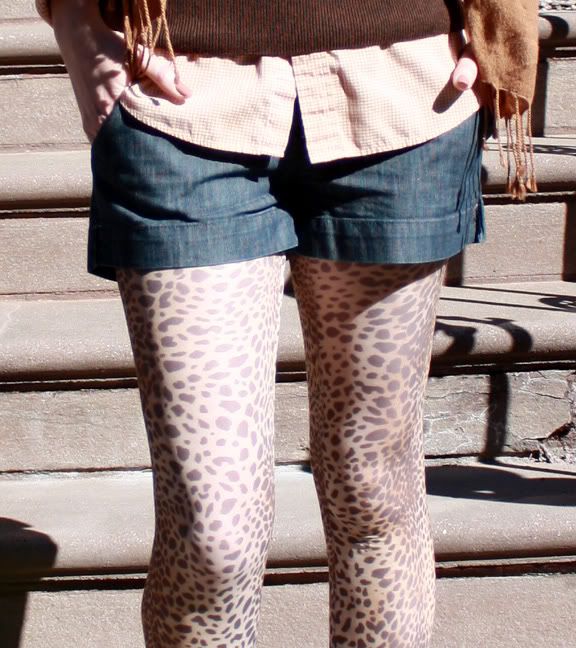 And that was my perfect day--it sums up my weekend for you.
How was yours??