If anyone saw "Almost Famous" it was kinda hard not to take notice to the way cool older sister--the one who wore the retro stewardess uniform to a tee!
and that was the moment I made Zooey Deschanel my favorite!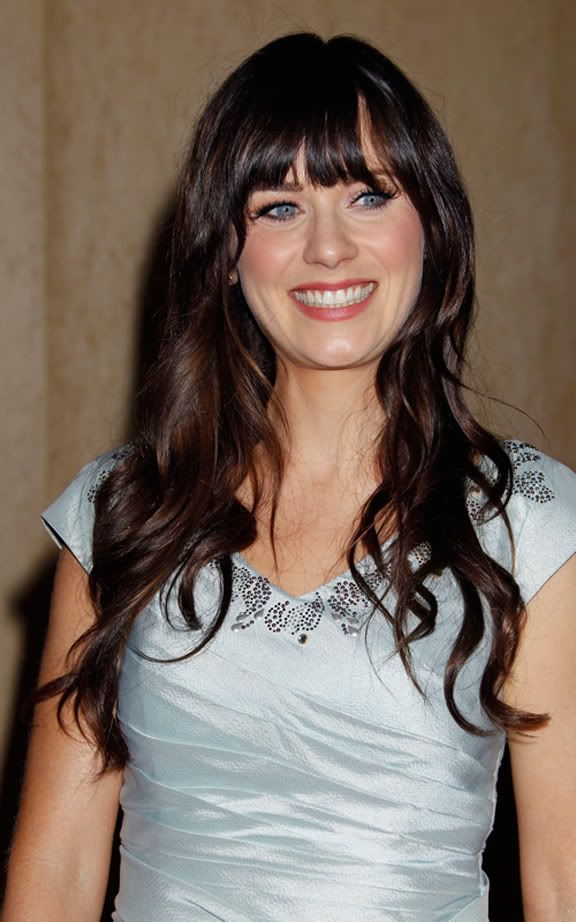 So while you might all be about to click outta this here post thinking to yourself...
"
Here we go again, another girl raving about Zooey Deschanel
",
I assure you, this is not one of those posts.
I'm simply here to write this down, to remind myself when I look back on it a year from now, even decades from now, that this one very moment made me the happiest girl ever!
The moment when she was beaming ear to ear and couldn't believe it was so.
Couldn't believe in some little way she was actually connected to her favorite--to the point where if they ever met, this would be one of the ice-breakers to the conversation.


If you know me, and what I do with my time,
then perhaps you know why these photos make me wildly elated and completely delighted?!?!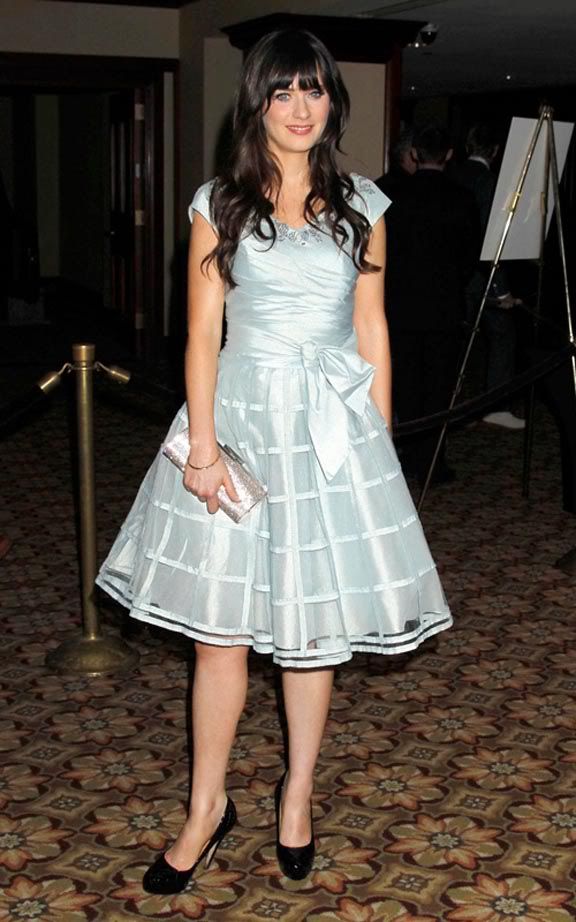 -Zooey Deschanel wearing Alberto Makali
to the 24th Annual ASCOutstanding Achievement Awards
(pictures from www.celebrity-gossip.net)
Put two and two together yet???