What a pity it's only February.
But it was rainy today, and I was wearing flowers.
So what if we're still knee-deep in winter; it was high time I cheer myself up w/a bit of color.
And I cannot tell you how many times I heard just how springy I looked today.
(and then they all snickered at my funny shirt)
But florals are big for spring right?
Why do I even ask? It's my job to know this stuff.
Not sure butterfly collared button-ups w/'70 floral prints are in, but thats alright.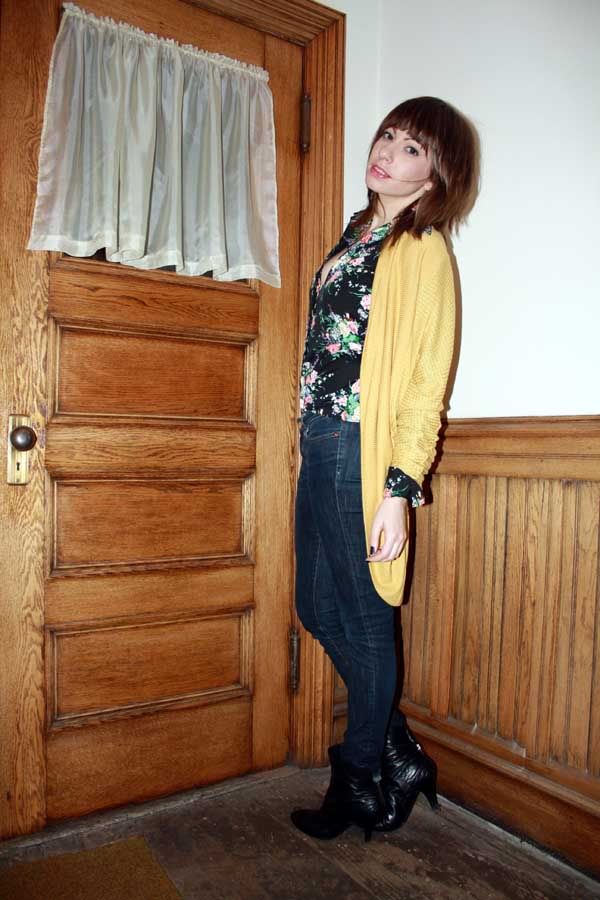 Wearing:
*Yellow cardigan sweater-Kimchi Blue/Urban Outfitters
*Black vintage floral print button up-Thrift Store

(upstate NY)
*Bird necklace-Forever 21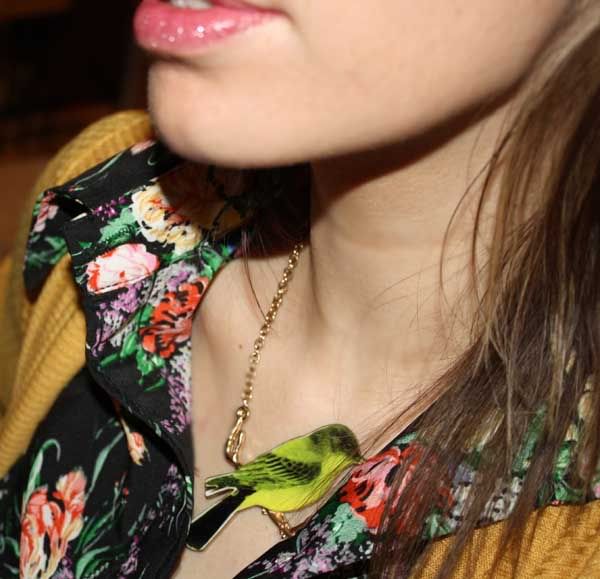 I almost forgot about this lil' guy...I don't wear him enough.
I thought a bird was pretty much appropriate for this spring-like dose of color I brought about into my winter wardrobe of the day.
Is anyone else kinda over winter?
It would be awesome if we could get a horrendous snowstorm,
until then I'll keep looking ahead to spring.